Connecting with you
Welcome to 2021's third edition of the customer online magazine. You can find former editions in the links above.
In this issue we take a look at the recent opportunities we have provided women to get into trades, how you can get more involved in decisions affecting you as a customer and much more.

Click on a heading below or scroll through the page to read the updates.
1 min read
Our latest annual report for customers is now live
We are delighted to have released our 2020-21 customer annual report. Find out how we performed last year.
The report includes information about we performed in the last year for you. This includes statistics about how happy you are with our services, how we supported our communities throughout the pandemic, and how your feedback has played a central role in improvements to what we do.
Suzanne Brown, Executive Director of Operations, said: "In the report we share with you information on how we have performed in the last 12 months, along with some of our wider activities during this time.
"Without a doubt the last year has been exceptionally challenging, and we have all had to adapt to circumstances which, at times, seem to have been changing daily. We have needed to work together to keep everyone safe, and I would like to thank you for your ongoing support."
You can read the Customer Annual Report for the year ending 31 March 2021 here.

1 min read
Your safety is our number one priority
The safety of our customers and colleagues is a priority for us, and we are proud to take our responsibilities incredibly seriously to ensure that our safety standards remain high.
Here at LiveWest, we believe everyone should feel safe in their own home.
We recently launched a new area on our website, Your Safety, which is all about helping you feel as safe as possible in your home. You can find useful information on fire, gas and general health and safety, as well as our standards and why we do certain things like inspections.
We are going to develop the webpages with plenty more information, including seasonal advice, and we look forward to helping you keep yourself safe with useful tips.
We will also be recommending opportunities to increase the safety of your home, such as a free visit from Devon and Somerset Fire and Rescue Service to assess your home and provide free safety equipment if necessary. You can book a visit online or by calling 0800 05 02 999.
Be sure to check out the Your Safety area of our website, and keep an eye out for more over the coming months.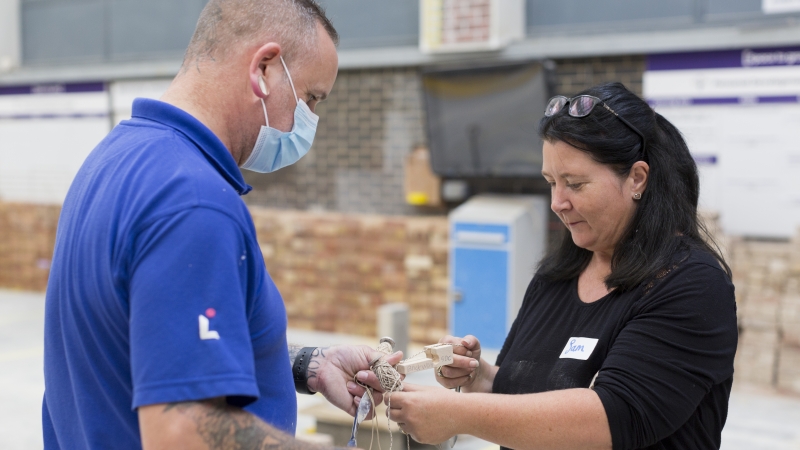 4 min read
We've been giving women the opportunity to get into trades
Women given the opportunity to try their hand at trades have given the thumbs up to our drive to increase the number of females within our workforce.
A taster day at South Devon College was designed to help women decide if a career in a trade might be for them.
The college's tutors and LiveWest tradespeople helped the attendees try various activities such as decorating, carpentry and bricklaying.
The event was open to women with a variety of experience and age levels including those with no experience at all.
Jessica Cole was made redundant from her role in the mental health sector during lockdown and has been working in a tearoom as a stop gap.
But the LiveWest resident, who travelled up from Portscatho, has set her sights on carving out a career in carpentry.
Jessica said: "I have always loved carpentry and the taster day confirmed what I want to do in my career.
"LiveWest were amazing in giving me the opportunity and the support on the day to try new things was fantastic."
Tracy Powell, of Plymouth, is currently working in the retail sector and wants to explore the prospect of doing a more practical job.
The 47-year-old said: "I am not getting any younger and because there was no age restriction, I thought I would give it a go.
"It was a really informative session, and I learnt a lot on all the different trades.
"For me, the change in career is going to come. So I am looking forward to the apprenticeships in multi trades being advertised.
"LiveWest were brilliant. They listened to us, gave us loads of opportunities to ask questions and provided us with a really fulfilling day.
"Because you are older doesn't mean you can't do the job. I think more women should be represented in trades and it is great that LiveWest are providing those opportunities."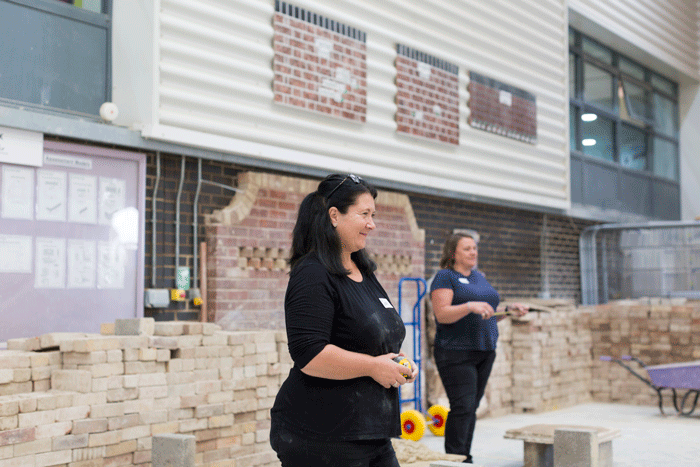 Exeter-based Claire Humphries has been a chef for the last 20 years before recently being made redundant.
The change in her circumstances has given her the chance to explore a new career and the taster day opened her eyes to a potential new career route.
Claire said: "Having a day geared for women is fantastic because these trades are very male dominated.
"I really enjoyed brick laying and carpentry and would be interested in pursuing these through an apprenticeship.
"What the day did for me was to open my eyes to what can be achieved. LiveWest have really lived up to high expectations."
Liane Sheppard, Director of Property Services for LiveWest, said: "Women are not well represented in skilled trades and we want to address this by giving them opportunities at LiveWest.
"We have some great female role models already working across our trades, but we want more.
"We want to empower more women to pursue a trades career.
"The taster day was relaxed, fun and gave the opportunity to have a go at a specialist trade.
"If women are empowered to try out these trades, the results can be phenomenal.
"LiveWest is committed to welcoming female colleagues to our trades and this could be the start of an exciting journey for those interested in launching or changing their careers."
We have now launched our new apprenticeship opportunities across the region.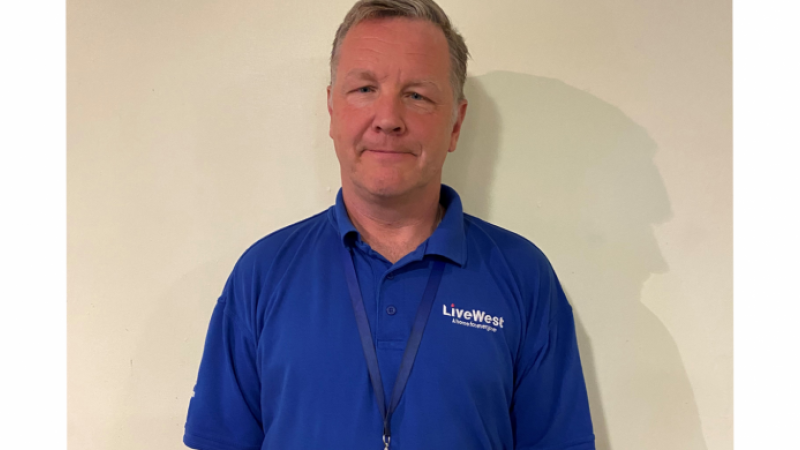 4.5 min read
Day in the life of Gary Maguire – Renewable Technology Operative
We're committed to building a greener future together. Find out what a day in the life of Gary, a Renewable Technology Operative, looks like.
7.30am: My first job of the day is to complete my van checks and any paperwork from the day before. I then check my tablet for my first job of the day, set my Sat Nav and off I go.
My job ranges from providing a repair service and a system check around heat pumps, solar thermal and solar PV.

8am: I arrive at the first job (sometimes it can be a one-and-a-half hour drive to get to my first job).
I knock on the door and stand back because of covid times. I feel it's more respectful and I introduce myself and ask the question: 'Do you wish me to wear PPE or do you have anything you want me to be aware of while working in your home?'
The next thing I do is ask questions (fact find) about their energy systems along the lines of: How has it been running, any problems, are all of your heating and hot water requirements met and what are your electric bills like cost wise? This helps me in carrying out servicing or repairs.
I complete the job I'm booked to do, tidy up and then offer energy advice with regards to running a heat pump heating system. During the conversation I get lots of feedback from which I can offer pointers to help run the system more efficiently.
At this time it has become an important role of a renewables operative to ensure everything is tuned as well as possible to save money on electric bills.
Finally I test the smoke alarms and ask if there is anything else to fix while I'm here. If there is and if it's straight forward I'll try and sort it here and now. Sometimes I will need to ring the planners and ask for the correct trade person to sort it out.
9.30am: Off to my next job. Sometimes I will have to attend a property where the customer may have mobility issues so I will ask certain questions that will help me tailor the settings of the heat pump for that person or household.
Sometimes the people I visit don't get to see many people during the day so I will chat whilst working. I've even made cups of tea or coffee for people who struggle and will spend a few extra minutes chatting.
It's great meeting lots of different people, some have amazing stories to tell. The other day a person asked me if I could look at the floor as it had a small crack from wheelchair use and was worried as a new floor surface had been ordered and wasn't sure they could fit the new floor. So I rang the flooring company to see if that would be okay and it was so everyone was happy.
Last of all I thank the customer for waiting in for me and off to the next job. I always treat people's homes like my own and treat customers how I would like to be treated.
11.30am: Next is a heat pump service job. I serviced this system the year before so it is a great time to check my settings did save money and ask questions on the running of the system. Settings on modern heat pumps are really important, they have to be tuned correctly to ensure running costs are under control. I noticed the threshold on the front door was hanging off so out with the screwdriver and job done. Happy customer.
1.30pm: Driving along the coast between Lands End and St Ives on a sunny day is a real smile maker and I feel really lucky to be working in such a beautiful county, mind you I'm from Yorkshire so I'm used to beautiful views.
I'm off to an underground car park to service the car exhaust extraction system. My senses are on full alert on this job, making sure everything is completed correctly and double checked . This is a true lone worker job as I don't have to knock on any doors, it's the other side of the coin just getting on with the job on my own. Sometimes I will see people and will always say hello so our customers recognise our uniform. I think it's important to be friendly and approachable whilst out and about. Car park done.
3.30pm: I receive a call from my manager who asks if everything is okay. You are never on your own at LiveWest; if I'm not having a good day I can pick up my phone and call a number of people from my manager to one of many wellbeing groups in LiveWest.
My next job is a breakdown on a heat pump so I have the opportunity to use something called Techsee. This allows me to call the customer and see the control panel through the customer's phone. It took a bit of getting used to but now it's second nature.
From the images I am getting I can see the pressure is low so I direct the customer to top up the system. Using Techsee saves me having to drive to Bodmin which means home in time. It's Monday so I have to rush out as I volunteer at Padstow Sea Cadets on Mondays and Fridays.
Join us
We're recruiting
Find out what jobs are available and what it's like to work at LiveWest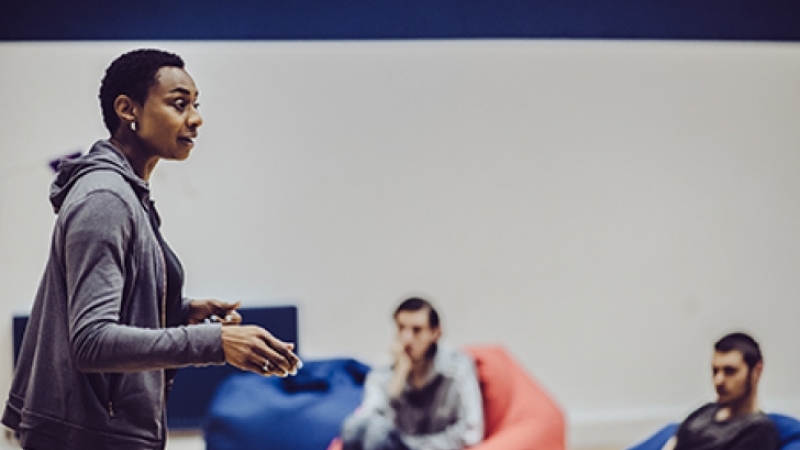 3.5 min read
Getting involved with customer opportunities
Our Customer Engagement team are looking for customers to join our amazing groups of volunteers to play a central role in improving our services. We're committed to working with our customers, and would love you to get involved with some of the opportunities.
Would you like to be a major part of improving LiveWest for customers? Have a read below of some of our current opportunities.
Estate Services Champions
Our Estate Services Champions project gives customers the chance to provide feedback on our grounds maintenance, communal cleaning and communal fire alarm testing. By getting regular feedback, we have been able to make really positive changes for our customers.
As well as being a worthwhile project to get involved with, you will only have to give a very small amount of your time, as feedback is given through a monthly online survey which only take around 15 minutes to complete.
If you receive grounds maintenance and/or communal cleaning services from us and would like to make sure that service is the best it can be, we would love to work with you on the Estate Services Champions project. We are particularly keen to hear from you if you are from Somerset, including North Somerset, Bristol, Bath and South Gloucestershire, however you are welcome to join wherever you live.
InFocus
We're looking for new members for our customer scrutiny group, InFocus.
The group plays a really important role in ensuring the services offered by LiveWest are as good as possible. The group work on a range of projects, including recently carrying out a service review on our Complaints procedure, leading to a total of 18 recommendations which have been adopted by LiveWest.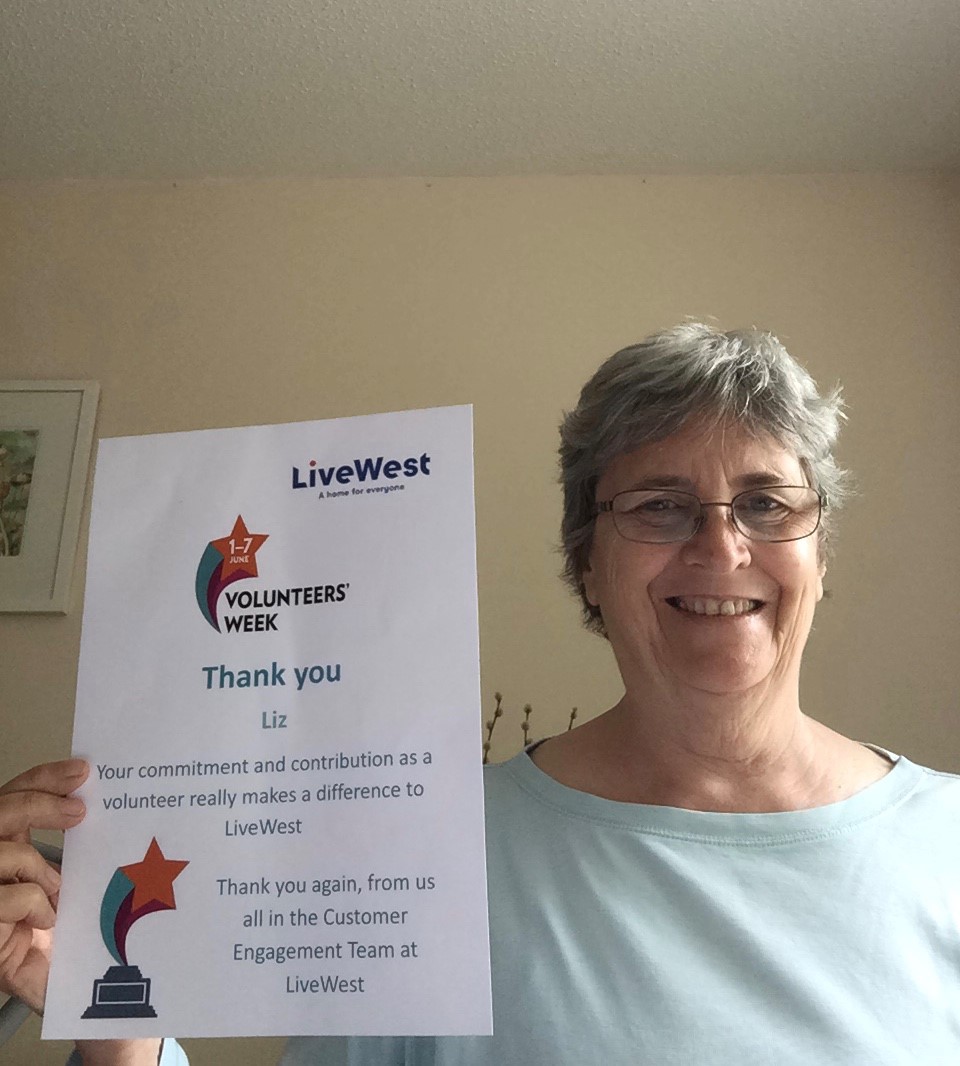 ​
The next review will begin in October, with the focus being on time around service charges. If you are interested in taking part in or would like to find out more about InFocus then please do get in touch – we would love to have you join the group.
LiveWest:Your views Facebook page
Do you use Facebook? If so, why not join our Your Views Facebook group? The group launched back in 2018, and we now have over 500 customers from across the South West who join in on informal discussions, polls, live questions and virtual meetings, all with a shared interest to help us improve and shape the services you receive.
You can keep up to date with interesting webinars hosted by other housing providers, competitions and to find out how your feedback has influenced positive change.
Want to know more about how we use social media to talk to our customers? Here is a great example of how we continue to support our customers' voices.
Procurement
When we look to procure services, whether this is hiring grounds maintenance contractors or selecting the design of the taps in your new home, it is important that we provide our customers with opportunities to be involved in these decisions, so we get it right first time.
Prior to the Covid-19 pandemic, customers have been involved in site and contractor visits, and more recently, virtual interviews with contractors around communal cleaning, window cleaning and out of hours emergency providers. This is a brilliant opportunity to get involved with decision making which impacts you as a customer.

Shared Ownership Virtual Panel
The Shared Ownership Virtual Panel is an online group of shared owners who come together with the Head of Homeownership at LiveWest to discuss all things related to shared ownership. The group meets every 8 weeks virtually, with the agenda set by the customers.
Over recent months they have supported LiveWest to better understand the customer experience and issues concerning shared owners so that recommendations could be made for product and service improvements informed by customers' lived experience.
Coming soon - Customer Communications Group
Our Customer Communications panel will work in partnership with us to ensure that all customer facing communications are relevant, engaging, accessible and easy to read. The group will meet virtually, and full support will be provided by a member of the Customer Engagement team to help you get involved, as well as providing any training if needed.
If you would like to get involved with any of the opportunities, please get in touch with us by email (yourviews@livewest.co.uk) or complete the online form.
We look forward to hearing from you.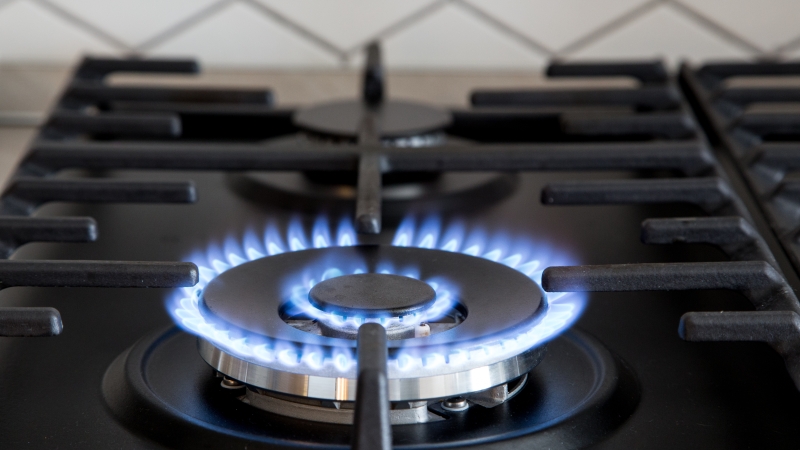 1 min read
Useful information to help with rising energy costs
We know that some of our customers are concerned with rising energy costs. We've put together some information that may help you.
As you may have heard, there are concerns with rising energy costs and suppliers going bust leading to uncertainty within this area.
The Government currently sets a limit on the price suppliers can charge for each unit of energy you use - the 'price cap'. However, wholesale gas prices have been rising for some time and so the price cap was increased on October 1.
If your supplier goes bust your lights and heating will not go off. Your account will be transferred to a new supplier who will contact you. It may take a few weeks for this to happen. If you pay by direct debit, then continue to pay your old supplier. Any credit will be protected.
Before your new supplier contacts you, you should: take meter readings, keep any old bills and make a note of your account balance.
See the Citizens Advice website for more advice around energy suppliers.
The government has launched £500m support for vulnerable households over winter.
Vulnerable households across the country will be able to access the new £500m support fund to help them with essentials over the coming months as the country continues its recovery from the pandemic.
Our energy partners have put together a really useful document which may help answer some of your questions. Read the document by clicking here.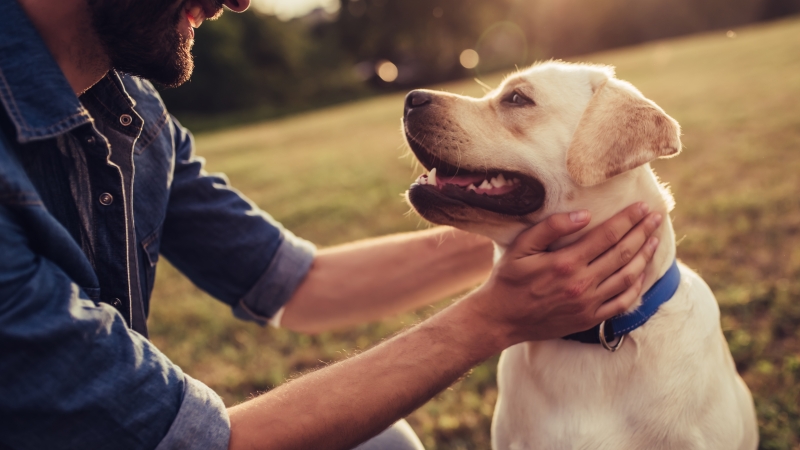 2.5 min read
A home for everyone: Our pet champions promote responsible pet ownership
We have pioneered animal-loving colleagues as pet champions, to support our new approach of responsible pet ownership by consent.
We have changed our approach as to how we support pet ownership in our properties.
We have also pioneered animal-loving colleagues as pet champions, to support our new approach of responsible pet ownership by consent. This move follows the government's decision to introduce changes in the rental market which permit customers to keep well-behaved pets.
Our Regional Manager of Neighbourhoods, Julie Bingham, said: "Our customers are our priority, and we care about the things that matter to them, this includes their pets.
"We have pulled together a team of colleagues from across the business who love animals, and who alongside their normal job roles, will ensure that customers have all the information they need to care for their pets without impacting on other customers."
Changes to the government recommended Model Tenancy Agreement mean that consent for pets will now be the default position - making it easier for customers with pets to find rented accommodation.
Julie Bingham added: "We know how much joy pets can bring into people's lives and how they positively affect mental health.
"It's not always anticipated that a new pet in the home can create unexpected issues but sometimes it does. Particularly when customers live in flatted accommodation where it would not be appropriate to consent to more than one dog or cat. The issues could range from the number, size and type of pets, and their needs.
"The last thing we want to do is separate owners from their pets. So, we want to ensure that we make all the necessary assessments and work with partner agencies where we receive concerns.
"Our pet champions are there to promote responsible pet ownership by helping customers with a range of issues, from appeals and disputes about their pets, to matters concerning pet health and welfare."
You can register a pet by filling out a form here.
Solve an issue
Use our property help tool to get quick answers to your problems.
×
We recommend searching using three or four words that best describe your issue, as this will help us match an answer for you e.g. damp and condensation or boiler not working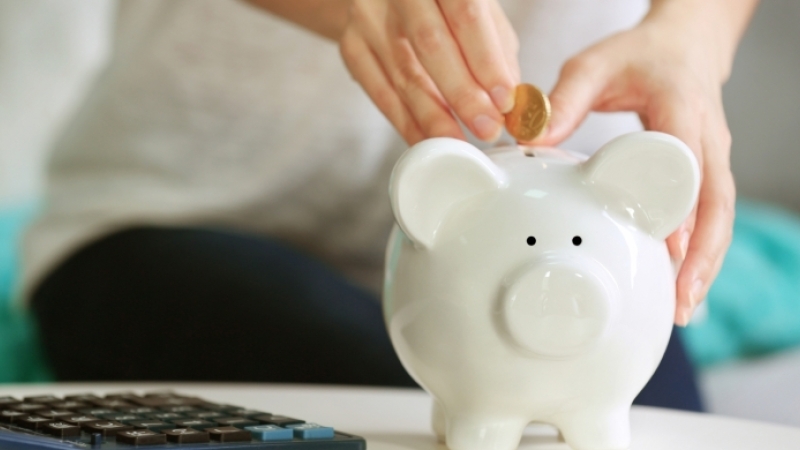 1.5 min read
Changes to Universal Credit
Universal Credit payments have been reduced, as of the end of September 2021.
The Department for Work and Pensions (DWP) confirmed that Universal Credit payments would be reduced at the end of September 2021.
The Universal Credit uplift was applied to help people during the coronavirus pandemic. If you are a Universal Credit claimant, the DWP will have been in contact with you to inform you that your payments would change, and you will have received notification through your UC Journal on your latest statement.
Once the uplift was removed at the end of September 2021, the payments you received as a Universal Credit claimant were reduced.
Below are some examples of the changes when the uplift was removed.
Examples of changes to Universal Credit Payments

| Universal Credit Amounts | Rates April 2021 - September 2021 (£) | Rates October 2021 - March 2022 (£) |
| --- | --- | --- |
| Single, under 25 | £344.00 | £257.33 |
| Single, 25 and over | £411.51 | £324.84 |
| Joint claimants, both under 25 | £490.60 | £403.93 |
| Joint claimants, one or both 25 or over | £596.58 | £509.91 |
This is a reduction of around of £86 per month, which has been in place through most of the Coronavirus pandemic. Amounts varied slightly when the reduction was put in place, depending on personal circumstances.
We understand that this may cause difficulties for some of our customers, so we want to ensure that you are coping with this change.
If you are in need of assistance or help to look at budgeting, you can contact our Tenancy Sustainment Team or your Account Manager. You can also visit our Be Money Ready pages for help and advice on benefits, budgeting and debt.
You can find more information on benefit entitlements on gov.uk.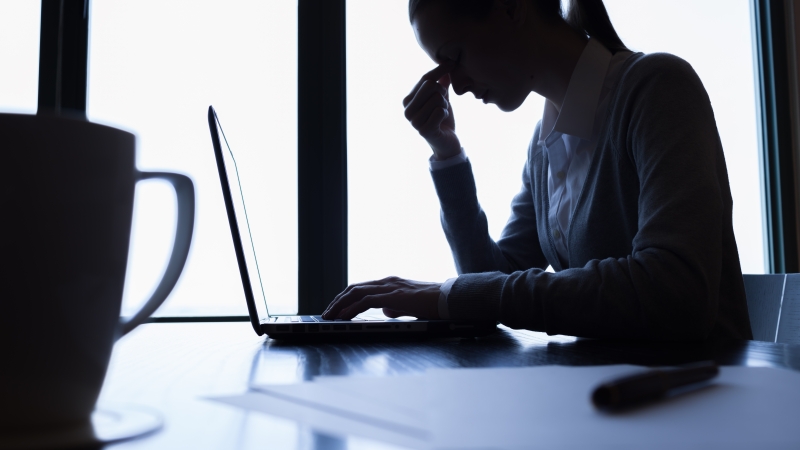 2 min read
We've stepped up our anti-slavery measures
We marked World Day against Trafficking in Persons by adopting increased measures to identify and tackle modern slavery and human trafficking in our supply chain.
Our Director of Neighbourhoods, James Reseigh, said: "Our organisation takes a zero-tolerance approach to modern slavery. Like many organisations across the United Kingdom, we have a policy in place that holds us accountable to comply with the principles of the Modern Slavery Act 2015 – but we want to do more.
"We know that forced labour is the most common type of modern slavery. And because of the high-risk nature of some of our suppliers, there is potential risk of modern slavery in our supply chain.
"We have now set further benchmarks to our modern slavery policy, to survey key suppliers in potential risk sectors and follow suitable procurement processes."
Modern slavery, which is sometimes known as human trafficking, includes slavery, servitude and forced labour. Some instances of modern slavery are not always easy to recognise.
County lines has grown in recent years into an extensive and organised criminal network of drug dealing, where vulnerable young people are targeted and used to move drugs around the country. It is considered a form of modern slavery.
In some cases, vulnerable adults – often with mental health or addiction problems - are 'cuckooed' or coerced into allowing drug dealers to use their homes as hubs for criminal activity under the radar of law enforcement. Housing association customers could also be at risk of cuckooing.
James Reseigh added: "We provide training for our employees to identify and address signs of modern slavery, but we also believe that our customers need to be empowered with information and the tools to recognise and report modern slavery like county lines, if it happens.
"We are working with Local Authorities and our network of housing associations to identify best practice and improvements to our current processes."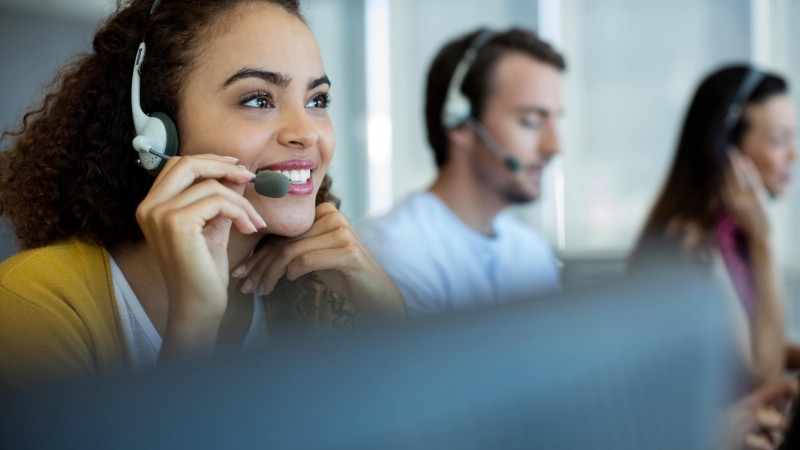 2.5 min read
How our Tenancy Sustainment Team can support you
Our Tenancy Sustainment Team are here to help you with any difficulties you may be having and show you areas where you can be supported if you are struggling.

We work together with you to help you maintain your tenancy, improve your sense of wellbeing, and provide information, support and guidance wherever possible.
We are available for self-referrals from customers but also from internal departments if people feel they are struggling with their finances or need some support around budgeting.
The team can also assist with making sure people are on the right benefits and offer financial advice or support around your income and outgoing spending.
With Universal Credit reducing, furlough ending and inflation rising, we would like to reassure our customers we have measures in place to support them should they require assistance. There are additional grants available to support our customers, information on our grants can be found on our website.
Our Tenancy Sustainment Manager, Gia Hancock, said: "We can see this continuing over the coming months with the additional strains put on households due to such things as the removal of the £20 uplift of Universal Credit, the increase in National Insurance, rising inflation, stagnant wages and a huge spike in energy costs impacting households already struggling.
"This combination of circumstances will impact on the most vulnerable which includes LiveWest customers who are on low incomes.
"The ability to weather this storm financially will be difficult and we can foresee the need of continued support from the Tenancy Sustainment team and the Crisis & Hardship fund over the next year.
"So, if you are struggling please don't hesitate to get in touch with the team."
Contact our Tenancy Sustainment team using our website now.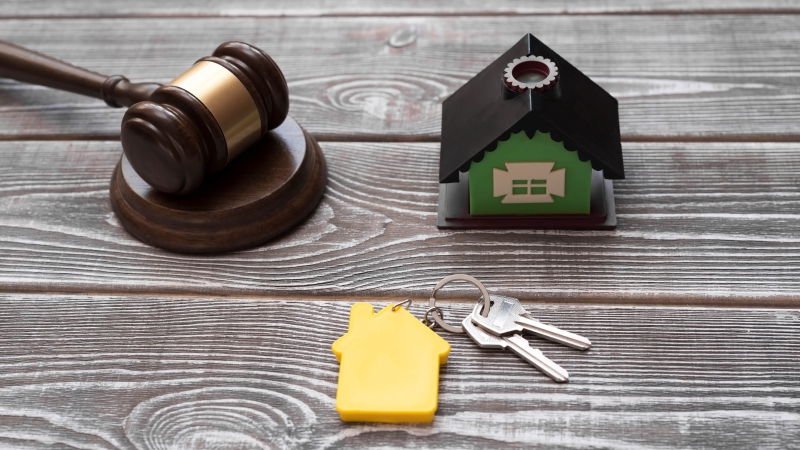 1.5 min read
Closure orders: Working together to provide safe and secure homes
We continue to partner and collaborate with other agencies, to provide safe and secure homes for our customers and to uphold our vision of homes and communities that people love to live in.
We work with the police to tackle antisocial behaviour with our latest joint initiative successfully tackling an issue in Highbridge.
We partnered with Avon and Somerset Police to obtain five closure orders at unconnected addresses in the town.
The closures took place over a two-year period from 26 June 2019 to 21 April 2021.
A closure order prohibits access to premises where a person has engaged or is likely to engage in disorderly, offensive or criminal behaviour.
The use of the property must have resulted in serious nuisance to the public. Or, there is likely to be disorder near the premises associated with the use of those premises. The duration of the order cannot exceed three months.
Following reports from our customers in Highbridge about ASB and suspected drug use and drug dealing, our Housing team worked in partnership with our Tenancy Enforcement team and Avon and Somerset Police to gather evidence in support of the closures.
To some, ASB is thought to be petty, low-level crime but in essence, it is offensive conduct that can often be a symptom of serious criminal behaviour, violence and drug offences.
In many cases, individuals or communities suffer anxiety, distress or fear as a result of the harassment from the individuals or gangs causing ASB.
Kelly Boden, our Area Housing Manager, said: "Four of the closure orders we have actioned have been for drugs and county lines. One was for an extreme case of ASB that had residents fearing for their lives.
"We owe the success of these closure orders to residents in the town, who bravely came forward to give witness statements towards our evidence. We wouldn't have been able to achieve this without them."
We continue to partner and collaborate with other agencies, to provide safe and secure homes for our customers and, to uphold our vision of homes and communities that people love to live in.
If you're looking for help with ASB, you may find our solve an issue pages helpful. Find out more here.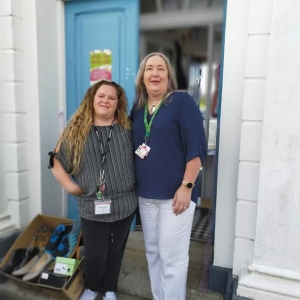 Community Stars
Nominate yourself or someone who has done something amazing for a LiveWest community.
Nominate now